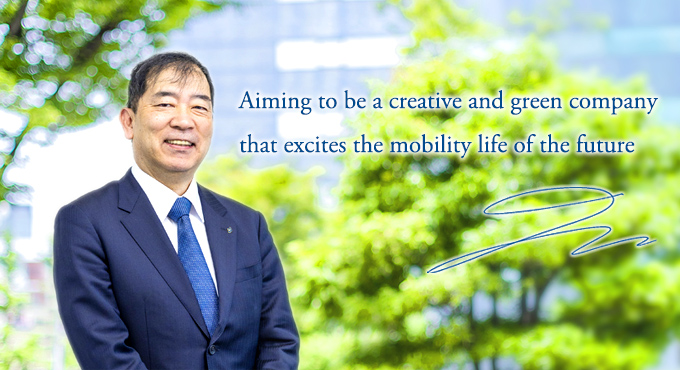 A Creative Company Enabling an Exciting Car Lifestyle for the Future
I would like to welcome you all to the Toyotsu Automotive Creation website.

Currently, the automobile industry is undergoing a once-in-a-century revolution.
With changes represented by the keywords of "Connected", "Autonomous", "Shared", and "Electric", the way cars are manufactured and used will transform to a great extent.

As a part of this transformation, our company will play an important role of creating and provide those "extra value" products and services that will usher in the car lifestyle of the future; one that is more exciting than anything seen before. Additionally, we will provide solutions for the new problems that are associated with the new ways in car manufacturing and uses.

"Developing human resources" is our growth engine. We aim to contribute to both customers and society with our products and services that fully utilize the individual abilities and team work of professionals.
Would you like to join to take things from imagination to creation and make things that are "good to have" a reality, bringing a smile for everybody related to the automobile industry?

We look forward to your support as we forge ahead.
President Yoshiyuki Murai