As a member of the Toyota Tsusho Corporation group, we offer product development, supply chain and technical support on global scale.
With our genuine automotive parts and accessories business at our core, we provide product development, supply chain, technical support, and proto type development for future concepts. We provide these services with the support of our global network.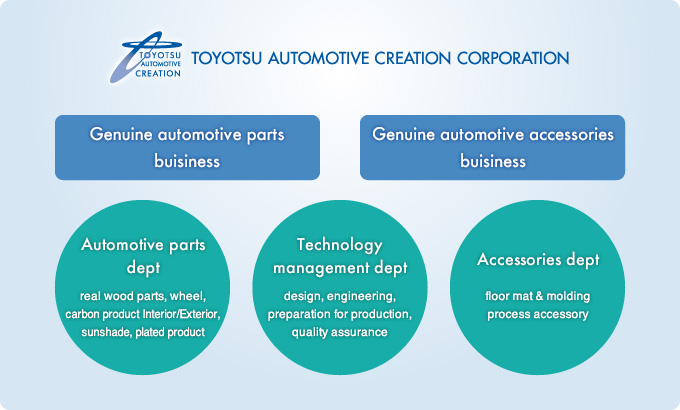 We provide product planning and development along with technical support tailored for local needs.
Using our strengths, we support new international business activities developed by Toyota Tsusho Corporation. We offer products that meet not only the performance standard but also legislative, environmental, and many other standards unique to each country.